Feng Shui Studies

With our Feng Shui certification program, you can master Feng Shui by progressing through four different levels – from beginner to master – within a year.
As you progress through the Basic, Advanced, Practitioner levels up to the Mastery level, you'll be introduced to the practical aspects and trusted methods of Feng Shui.
This knowledge is what separates a good practitioner from an exceptional one.
These Feng Shui studies are a perfect choice for people who want to learn and master it so as to set up a proper consultation service.

Through this program, you'll have access to information not easily found in literature or other books.
---
Enroll to Althea's Feng Shui studies, to learn how to  assess property, place buildings, select the most suitable pieces of property or if needed, design one from the ground up. She will also help you correct any misinformation, as well as discover the most effective methods to evaluate a property, and activate its potentials.

---

---
As a participant in Althea's Feng Shui Certification Program, you will learn:
The most effective methods of assessing and activating properties.

Tips and tools of the practice, which can help you get actual, measurable results.

Methods of selecting, designing, improving and customizing properties to suit the occupants.

How to address unclear areas in Feng Shui.

Tips on using the best and most effective formulas and mastery of the Luo Pan Compass.

Methods of applying and integrating the Four Pillars of Astrology |(Ba Zi) into the practice of Feng Shui.

Ways of ensuring long lasting results for clients and how to come up with fast and effective answers to problems.

Methods of solving common problems associated with Feng Shui for (health, wealth, relationships).

Proper application of Feng Shui in business (Feng Shui for the Office, Feng Shui for the Shops, etc.).

The art of dealing with clients.

How to efficiently apply Date Selection to improve your practice.
These and many more are benefits open to people who take the Althea Feng Shui Certification Course.

If your aim is to obtain accurate knowledge, Feng Shui Studies with Althea are just right for you.
You can study in small, close knit groups or in private sessions with Althea (Skype, Zoom, FaceTime).

---
Are you ready to learn?
Send us an email at info@altheafengshui.com to get started on your journey to higher Feng Shui!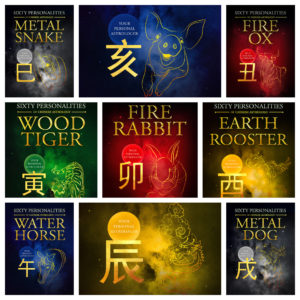 Visit our e-book store on Shopify, to explore the world of Chinese Astrology Ba Zi and Feng Shui.
Our Store (so far) contains 66 e-books and 2 hardcover books.
We are proud to present Althea's
Chinese Astrology series

(4 e-books + 1 hardcover),
Feng Shui series (1 e-book + 1 hardcover),
Space Clearing

(1 e-book) and
Sixty Personalities of Chinese Astrology

series

(contains 60 e-books!).


real FENG SHUI

1-4
BA ZI Astrology 
1-4
XUAN KONG DA GUA 1-2
DATE SELECTION 1-2
ANNUAL FENG SHUI & BA ZI SEMINAR
for beginners & practitioners
small groups, private studies & tutoring
——————————-
All courses are packed with theory and practice, we teach from A-Z.
Annual Feng Shui & Ba Zi goes in December, January and February (once a month, limited number of participants) 
Certain level of knowledge is required for specific courses and private studies.
Our goal is to teach you, supervise and help you establish a great Feng Shui & Ba Zi practice.
We work with limited number of students, because  we aim towards quality – not quantity. If we can not enroll you in the next couple of months, please be patient.