Feng Shui Consultation
"What quantum physics teaches us that everything we thought was physical is not physical at all"

– Bruce H. Lipton
Feng Shui Consultations: get professional evaluation of your property and advice on how to tap its potentials.
---
It is commonly advised that you do not live in, build on or do business on a property you don't have substantial information about.
This is often suggested because every property has its own defining and exclusive characteristics and starts to affect the lives and businesses of those that occupy it even within a year of moving-in.
We know how different properties affect certain individuals and/or businesses – and our job is to help you always get the best out of your property.
Real Feng Shui is concerned with property placement and employment. Our knowledge enables us to reveal how seen and unseen patterns affect and influence every aspect of your life (health, wealth, relationships) and business…
---
---
You deserve to live and work in the best place possible, and you should know how much potential your property holds for you, as well as easy methods to design and make it better or find a new place as the case may be.
A good way to find out about your property's Feng Shui is to consult or hire a personal Feng Shui adviser to review it and offer customized solutions and packages.
---
We provide consultations for your Residential and Business Feng Shui needs and also have special, tailor-made packages for Property Developers and Investors.
---

---
Specific services we offer for residential and commercial properties include:
Evaluating the potential of your property and suggesting adjustments and effective solutions which guarantee the best benefits for your home and business.

Providing support for reconstruction.

Assisting with the selection of best lots, landed property, homes, apartment spaces, office spaces, restaurants and shops from available listings.

Providing comprehensive consultation concerning a new property design (floor-to-roof design).
---
Send us an email today to receive prompt & proficient answers to your questions!
---
FOLOW US ON INSTAGRAM
#altheafengshui
#altheachineseastrology
FOLLOW US ON FACEBOOK
Feng Shui Consultations & Courses
Chinese Astrology Consultations and Courses
Environmental influences assessment.

Overall Qi flow evaluation.

The good and bad locations overview.

Info about favorable/unfavorable personal directions.

The ways to make improvements (

better directions or locations).

Other suggestions (they depend on existing issues and your objectives).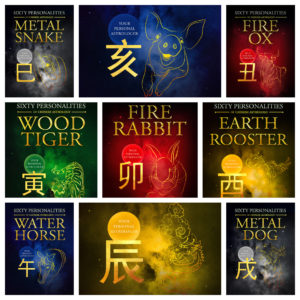 Visit our e-book store on Shopify, to explore the world of Chinese Astrology Ba Zi and Feng Shui.
Our Store (so far) contains 66 e-books and 2 hardcover books.
We are proud to present Althea's
Chinese Astrology series

(4 e-books + 1 hardcover),
Feng Shui series (1 e-book + 1 hardcover),
Space Clearing

(1 e-book) and
Sixty Personalities of Chinese Astrology

series

(contains 60 e-books!).