Feng Shui and special locations in 2022 (1)
Knowledge of the four special locations has long been a well-kept secret of Feng Shui.
Only experienced practitioners traditionally knew how to find them and how to exploit their potentials.
Today, however, everyone can make use of these four locations.
Feng Shui and special locations in 2022
The four special locations in 2022 are:
Southeast 3

Northwest 3

East 2

West 2
The first location, Southeast 3, is great for entrepreneurs. When it comes to East 2, it is ideal for getting help and dissolving negative energy; thus, if you want to reset the energy of your home, perform a space clearing exercise from the East 2 location (https://geni.us/SpaceClearing). In order to benefit from this Star, activate this area with a gong, bells, or a singing bowl.
Northwest 3 is a great area for those wishing for personal growth and seeking happiness and fulfillment in life. However, be mindful that this area is also the seat of the Robbery Sha in 2022, which implies losses if activated.
Finally, West 2 is the location that can help when it comes to improving wealth luck. Activate it with water to clear your path and boost your career and finances.
Make sure to read the following posts to learn more about activation and pick up some other great locations to activate in 2022!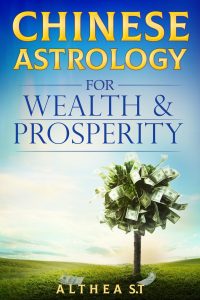 Reveal the wealth potentials of your Self and find which wealthiest people share the Self with you. Learn about ten ways to acquire wealth in Chinese Astrology, discover your wealth luck in the next few years – and more!
Available on Amazon Kindle and Smashwords.
Look for this and other Althea's books, to get invaluable insights and empower your life.
Learn the most effective Feng Shui methods of assessing, improving and activating the properties. Clear you doubts and get actual, measurable results. Four levels, intense studies, certification program available. Flexible timing, studying in small groups (2-5 people).
Receive the support you need, get all necessary explanations, gain confidence in consulting with a wide range of clients and achieve excellence in your Feng Shui practice!Flexible timing, undivided attention. Permanent training and certification program available.