Feng Shui and obstacles in 2022
The good news is that we can use Feng Shui to minimize the impact of obstacles and hardship in 2022.
This is particularly important for those who have the

Tiger

,

Monkey,

Rat, or Dragon in their Ba Zi chart, their Chinese horoscope.
If you have one of these four Zodiac signs in the day column of your Ba Zi chart, you can count on your share of hardship in 2022. Although you should be ready to face an uneasy year, make sure to employ Feng Shui, which can help reduce the possible harm inflicted.
The locations of obstacles and hardship in 2022 are:
Southwest 3

Northeast 3

North 2
If you are not willing to deal with delays and problems, Southwest 3 is the first area to avoid in 2022. Do not sleep or spend time there, and do not renovate the Southwestern part of your home, especially if you have the Tiger in the day or year column of your Ba Zi chart.
When it comes to renovations in 2022, it is important not to disturb the Southwest 3, but also North 2 and Northeast 3 (this can only save you from experiencing trouble).
Furthermore, digging in these locations around the exterior of your home – as with renovating the interior – can trigger energies that could bring uncomfortable situations, delays, and other problems. Unfortunately, having a main entrance or gate in these areas can also awaken some portion of bad luck…
Regarding the directions, make sure not to face Northeast 3, because this direction can make everything harder for you.
Nevertheless, if you do trigger some of the aforementioned negative locations accidentally, make sure to activate one of the four special locations, because this will serve to neutralize the negative impact!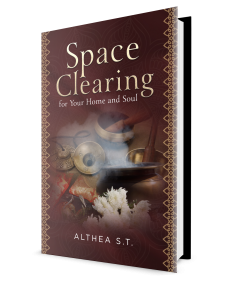 You don't have to identify what it is that's creating the problem. Just learn the most effective space clearing techniques and start changing the energy. Clear your home, calm your soul and boost happiness.
Available on Amazon Kindle and Smashwords.
Look for this and other Althea's books, to get invaluable insights and empower your life. 
Environmental influences assessment.

Overall Qi flow evaluation.

The good and bad locations overview.

Info about favorable/unfavorable personal directions.

The ways to make improvements (

better directions or locations).

Other suggestions (they depend on existing issues and your objectives).